Girls Summer Camp
"Next Level"
Girls Summer Camp
Our Mission: To enrich, elevate, and empower the lives of the next generation in hopes that they will go confidently in the direction of their dreams and be all that God has called and ordained for them to be.
Our Vision: To develop future leaders. 
Registration for our Girls Summer Camp is now available.
Conference dates: June 23 – 25 – from 8am – 3pm
Location: Southeastern Technical College
If your child attended last year's festivities, I know she is begging to come back! This is the perfect summer camp for your child, and we are excited to offer it for FREE! Our amazing, dedicated volunteers return again and again each year to donate their time and talent, to ensure your child has an unforgettable experience. We recruit and train only the best because we know you are entrusting your child to our care. It is going to be epic, and it's going to be FUN, FUN, FUN!
Our goal is to cultivate future leaders by developing three essential virtues every young girl needs: courage, confidence, and character. Learning these qualities, along with other life skills, will boost their self-esteem, self-image, and self-worth.
Our curriculum is Bible-based with lesson plans geared around helping young ladies realize their true identity in Christ, and discover their God-given potential to "prosper and be in good health, even as their soul prospers"(3 John 1:2).
We believe in doing all things to the glory of God with excellence being our standard. We will be thrilled to welcome your child to our summer camp or welcome them back!
Forever friendships will be made and memories will last forever. It is destined to be an unforgettable, iconic experience!
The conference is FREE, but limited seating is available. We will hit capacity quickly! Please sign up today! Registration will close soon. If you would like to sponsor a girl, you can do so by clicking the give button at the top of our page. No amount is too small. Thank you in advance for helping us impact the next generation of leaders.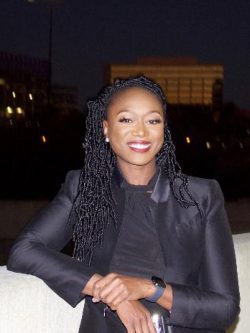 Susanna Haynes
CEO & FOUNDER